The technology of Recognition of products on the shelf has come a long way of improvement before it began to have a significant impact on the business. Thanks to the synergy of computer vision and artificial intelligence, manufacturers can see Where and How their products are displayed on sales shelves in stores.
Shelf Recognition technology allows solving the following retail tasks:
checking the availability of goods on the shelf at the point of sale (automated online recognition of goods and price tags from the photo in the phone)
comparison of obtained data (realogram) with planogram
providing advice on laying out and replacing price tags
calculation of the share of goods on the shelf
obtaining detailed information from photos about the visit of a sales representative to a retail outlet (automated reporting)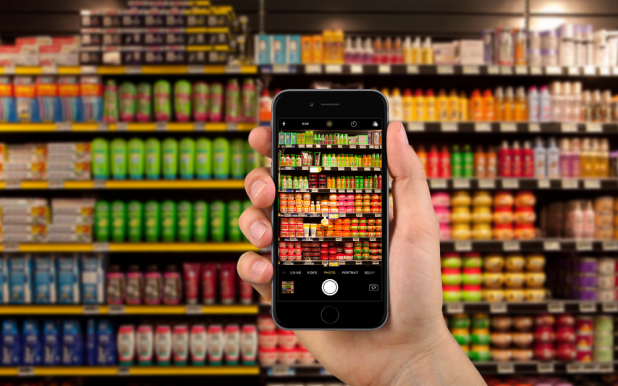 In particular, the Shelf Recognition technology allows:
Upload a photo of the shelves with the goods  to the system
Recognize goods on floors (carry out online facing in centimeters of a shelf)
Recognize product price tags on shelves (POSM)
Compare assortment matrices by time periods and outlets
Generate detailed information about the visits from photos at each outlet
Shelf Recognition Advantages:
Automation
Responsiveness
Saving audit and personnel time
High data confidence
Works online and offline
WiseRep Products based on WiseRep CRM are tailored to the needs of each client. Our team will prepare data on the company's assortment in retail outlets, detect and identify the received objects, and, depending on the customer's wishes, set a convenient reporting form.