The program for merchandisers WiseRep is based on the personnel management system WiseRep CRM that allows the merchandiser to perform a wide range of tasks directly in the field using a phone or tablet, as well as transfer data to the office quickly.
WiseRep merchandiser software is represented by two applications: free and paid (with a free trial period). The paid app is available for installation on Android/iOS tablets and phones via GooglePlay and AppStore.
Tasks that the WiseRep application allows merchandisers to solve:
Display scheduled visits by specified dates
Display completed visits
Observing the route and information on points of sale by a given date along the way
View customer information (previous visits, scheduled visits)
Search for a retail outlet by specified criteria (by supplier name, address, keyword, etc.)
Automating the work of the merchandiser at the point of sale (filling out a questionnaire based on custom criteria, adding photos (photo report), generating a report on the work done at the point of sale, sending the report to a secure server)
Canceling a session to a retail outlet
Displaying a repeated session
Conducting simultaneous sessions for multiple vendors
View reports for any date
Editing the generated report after saving, but before sending it to the server (before synchronization)
Add and view reminders and notes to a visit report
Advantages of the WiseRep merchandiser software:
Free trial period
Automates all processes of the merchandiser in the outlet
Integrated with GoogleMaps
Adapts to heavy loads
Operates online and offline
Works through a secure server
Integrates with 1C, SAP, Bitrix24, Microsoft Power BI, API
Reduces merchandiser time spent on a retail outlet
Configurable and scalable to meet any needs of the merchandiser and his manager
WiseRep for merchandiser is the best investment to simplify merchandiser tasks at retail outlets and increase employee productivity!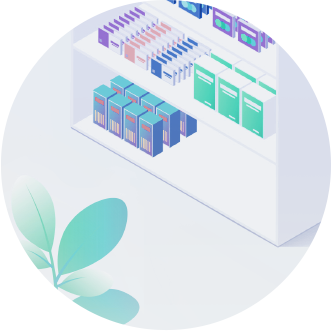 How does the merchandising program work?
THE WISEREP MERCHANDISER APP CAN BE CUSTOMIZED TO suit any company's requests and requirements
WiseRep Homepage
The main page displays:
Current date;
The number of scheduled visits to retail outlets on the current date (you can also view the points scheduled for visits on a certain date by setting it using the calendar or by shifting the screen to the date within the current week);
Number of completed visits;
Date of the last synchronization.
Route view and trade point information
View the route and trade point information:
a) a list of points scheduled for the current (default) or for the date you entered (is set in Calendar or by moving the screen to the left).
Point search
Points you need can be found:
b) using the Search function by entering the supplier's name, address, keyword, etc. in the search bar.