WiseRep supervisor program is based on the WiseRep CRM personnel management system and is presented by the WiseRep SuperBeta application. The application allows supervisor to organize the work with sales representatives remotely in order to respond quickly to employee`s activities online, as well as provides access to all the information needed for planning, coordination, training and reporting
Tasks that Supervisor can solve with the WiseRep SuperBeta application:
Registration, editing, deletion of merchandisers
Setting tasks for the merchandiser (outlets, routes, planograms ...)
Control of merchandisers in real time
Feedback from the merchandiser through the app
Viewing statistics on merchandisers
Search, add, edit point by keyword
Request for additional information on the outlet
Setting up filtering of the list of products for each outlet (product matrices)
Analysis of points coverage by merchandiser visits (statistics)
Analysis of merchandiser activity in retail outlets
Formation and request of analytical reports
Sorting uploaded merchandiser reports
Benefits of WiseRep SuperBeta App for Supervisor:
Digitize all processes of interaction between the supervisor and the merchandiser at the point of sale
Integrated with GoogleMaps
Adapts to heavy loads
Operates online and offline
Works through a secure server
Free trial period
Reduces the time spent by the supervisor on setting the task
Configurable and scalable to meet any needs of the merchandiser and his manager
Supervisor App from WiseRep is the best investment to simplify supervisor/merchandiser interactions and increase employee productivity!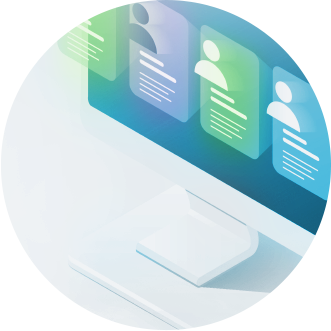 How does the supervisor app work?
THE WISEREP SUPERVISOR APP CAN BE CUSTOMIZED to suit any company request and requirements

Getting started with your Supervisor account
Go to the Google Chrome browser, enter the website address in the address bar, as well as the individual Login and Password specified in the registration letter sent to you by e-mail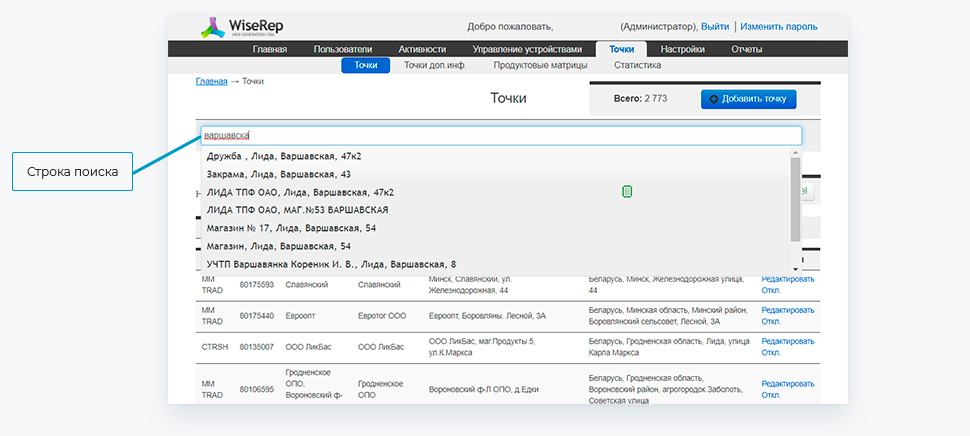 Points search
To search for a point, enter a keyword in the search bar (code, name of a retail outlet, network, streets, house number, address, etc.), select a point from the drop-down list and click the Search button