Pharmacy merchandising | Placing goods in a pharmacy
Merchandising in a pharmacy is a set of measures for the thoughtful and effective display of pharmacy products on the shelves and stands of pharmacies. 
The goal  of pharmacy merchandising is to attract the attention of a visitor (potential buyer), as well as to motivate to make a purchase of a certain product.
The following aspects can be attributed to pharmacy merchandising:
Organization of the trading floor and planning of zones
Display of medicines/goods and cosmetics (showcase)
Availability of company's information for the consumer in the pharmacy
The whole complex of the above measures allows you to fully realize the sales potential in the pharmacy.
Pharmacy merchandising is specific in that it must take into account such factors as seasonality and product orientation. In all other respects, pharmacy retail uses the basic rules and principles of merchandising. I.e product managers can successfully automate the work of compiling planograms, realograms and reports using programs and applications designed for merchandising. In particular, WiseRep Pro allows you to take into account all the necessary differences in pharmacy retail.
The basic rules for displaying goods in a pharmacy are:
Compilation of planograms and reports
Using rubricators for navigation
Space zoning
Seasonal awareness
WiseRep PRO and WiseRep SUPER BETA - Android and iOS mobile apps for pharmaceutical representatibes and supervisors respectively, which help to automate the manual and intellectual work of the team, as well as build a system for monitoring the goods in the pharmacy, taking into account all the above rules and peculiarities.
Your Advantages of using WiseRep Pro for pharmacy merchandising are:
Automation of planograms, realograms and reports
Optimization of shelf space
Minimizing pharmaceutical representatives' errors when displaying and controlling goods on racks
Free trial period
Integration with GoogleMaps
Adaptation to heavy loads
Works online and offline
Working through a secure server
Customizable and scalable for any needs of a pharma retail related business
WiseRep's Pharma app is the best investment to  simplify the tasks of pharmaceutical team as well as increase productivity of employees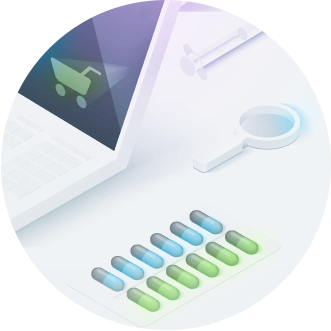 Feedback
Do you still have questions about the WiseRep system? Write to us and our experts will answer them!